Matrix Biology
Du 26/05/2021 au 28/05/2021
Lyon - France
---
Accueil
Joint online meeting of the French and German Societies for Extracellular Matrix Biology research
from 26 to 28 May 2021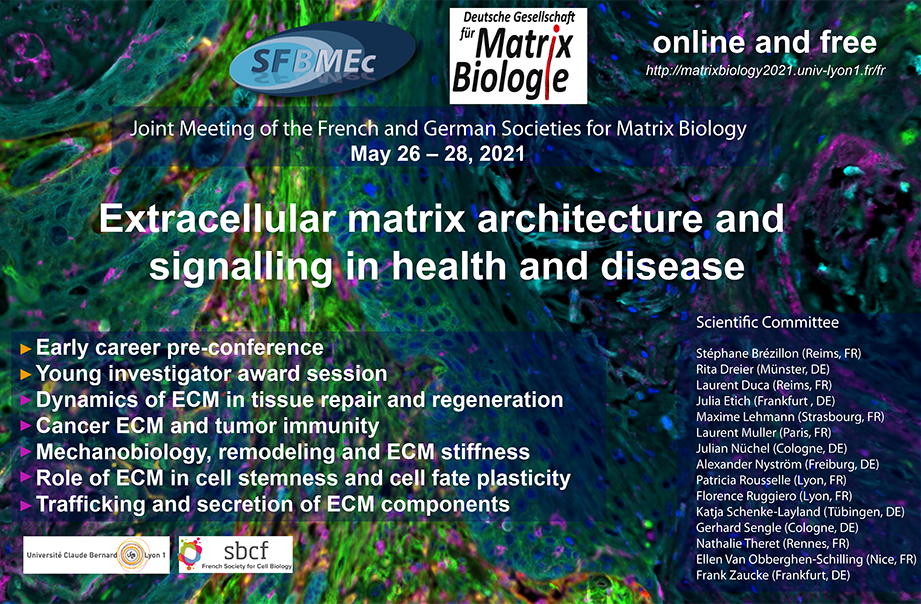 Congress themes :
- Dynamics of ECM in tissue repair and regeneration
- Cancer ECM and tumor immunity
- Mechanobiology, remodeling and ECM stiffness
- Role of ECM in cell stemness and cell fate plasticity
- Trafficking and secretion of ECM components
Numerous opportunities for early career and PhD student to present their work !
Free registration
for everyone!
Deadline for registration:
May 10-midnight, 2021
More information to come soon on this website.